Hey, Leader! What kind of leader are you? This book is intended to be a resource and discussion starter about talents, gifts, and positive leadership.

When I had the opportunity to work with the eighth-grade leaders who inspired this book, I was inspired by the way my students found their leadership potential simply by being themselves. Introverts, extroverts, athletes, artists, talkers, and listeners … they were all leaders. It takes courage to to be an authentic leader.
Read the words or Immerse yourself in the visual story of leaders creating a community garden and entertainment spot to be shared by all. It's my hope that Lead On! will encourage readers to pause and reflect on their unique strengths and leadership style.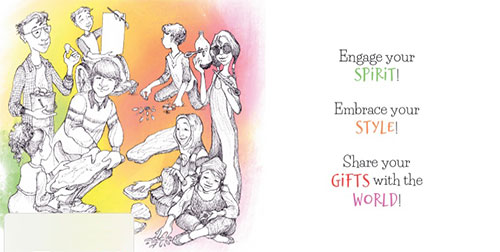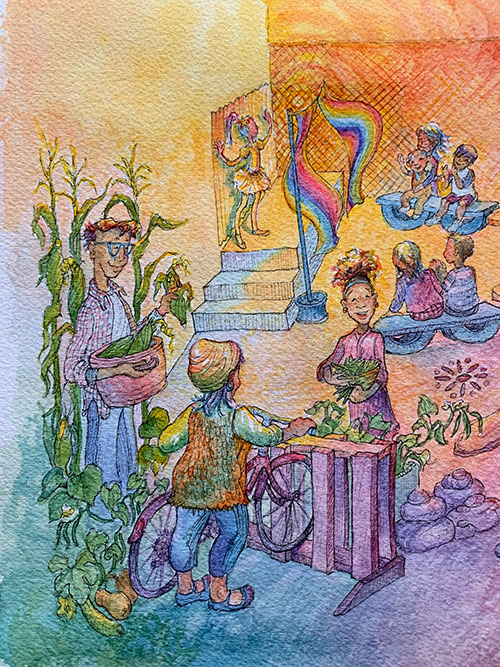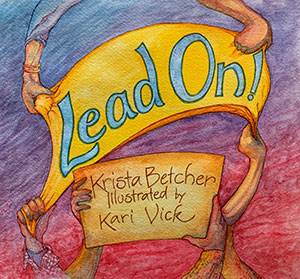 written by Krista Betcher
illustrated by Kari Vick
Kevin Cannon, book design
Beaver's Pond Press, 2019
Order this book!
$16.95 + tax + S/H
Order your copy through Paypal.
If you would like Krista to personalize
your book, please include the name of
the person who will receive it.