You're off to middle school!

It's a big change for you, and YAB is here to make the transition a breeze.

Bringing expert advice to life with comic-book style illustrations, the activities offered in YAB will become a new middle schooler's toolkit for success.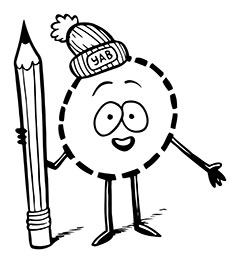 Krista Betcher understands middle school transition. She has over 26 years' teaching experience, mostly at the middle school level.
In addition to teaching sixth grade, she was a WEB (Where Everybody Belongs) coordinator at school. WEB is a transition program where 8th grade leaders commit to a year-long "transition and beyond" relationship with their sixth grade buddies. As part of WEB, Krista also taught an 8th grade leadership class, called Middle School Leaders or MSL, where a small group of 8th graders taught valuable lessons such as time management and teamwork to the sixth graders.
YAB combines expert advice with amazing comic-book style illustrations. The practical advice and thought-provoking activities offered in YAB will help students through the middle school transition as well as their daily school life.
Awards and Recognition
Foreword Indies First 2018 finalist, Juvenile Nonfiction
Midwest Independent Book Publishing (MIPA) finalist, Graphic Illustration
Mom's Choice Gold Award, Juvenile Books (ages 9-12)
Moonbeam Award-2019 Silver: Comic/Graphic Novel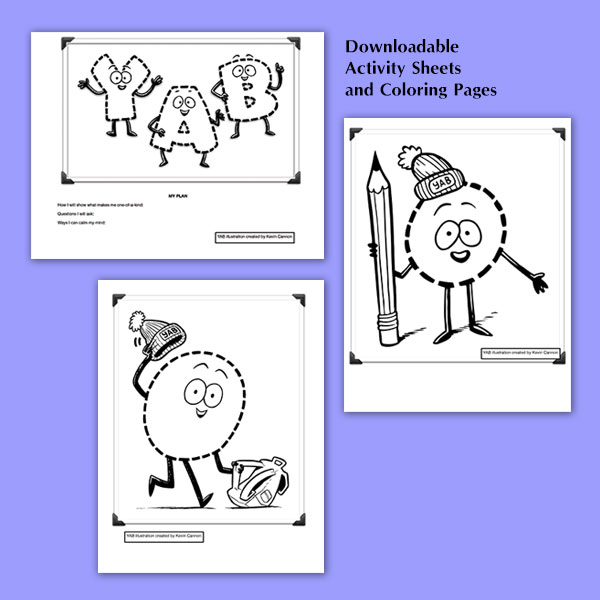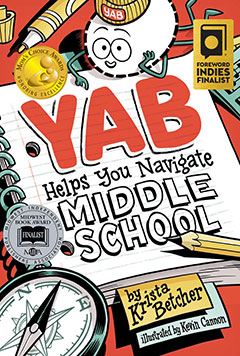 written by Krista Betcher
illustrated by Kevin Cannon
Beaver's Pond Press, 2018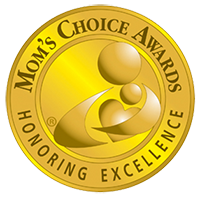 Order this book!
$15.95 + tax + S/H
Order your copy through Paypal.
If you would like Krista to personalize your book, please include the name of the person who will receive it.
For classroom copies, contact:
Itasca Warehouse:
To order, visit their website
or call (800) 901-3480.
Reseller discounts available.